Need Help?

Call 888-790-4100
M-F 8-5 Pacific time.
Natural Body Balance™
Replacement Insoles
ProKinetics® Insoles offer the ultimate in comfort and performance with easily customizable Kinetic Technology™ and arch support. (Click insole image to see how Kinetic Technology™ works.)
Smarter features offer significant weight reduction. Weighing in at 30% less than the most popular foot beds, the lightweight EVA insole uni-body is made durable and flexible.
The comfortable suede like Microfiber cover offers strength, moisture wicking and antimicrobial properties, and combines with the insole body to give you just the right amount of cushioning with a glove like fit.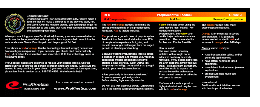 Read user instructions
(inside package)
Note:
ProKinetics® Natural Body Balance™ Insoles gives you real motion control. Generally not recommended for use with anti pronation or motion control shoes.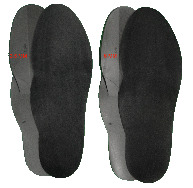 Perfect Fit™
Includes 2 pair of ProKinetics® UtraThin Posture Control Insoles®
3.5 and 6.0mm Kinetic Technology™.

Ultra thin durable synthetic rubber insoles with suede like cloth cover.

$70.00, $80.00 with arches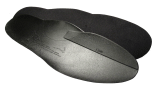 ProKinetics® UltraThin Posture Control Insoles®
The original medical grade insoles fits underneath or on top of your removable insole and is perfect for all shoes including dress shoes.
Single pair
Posture Control Insoles®
Choose 3.5 or 6.0 mm. Kinetic Technology ™ (KT). Help Me Choose

$49.95, $59.95 with arches
SoleMate™ Comfort MicroLifts™

Kinetic Technology™ in the world's smallest and only "orthotics" you can use anywhere, even barefoot. Stick them on your feet or in your shoes. Perfect for barefoot sports like Pilates, and Yoga, Perfect for sandals, flip-flops and gets rid of that burning ball-of-foot pain when wearing high heels.

Three pair package
$10.95 - Includes shipping

12 pair package
$31.85
| | |
| --- | --- |
| Durability: | On the feet, 1-3 uses (life of adhesive varies with skin type and use) |
| | In shoes 3-4 weeks (Pads will ultimately take a pressure set) |
Medium fits women's size 6 - 10 and men to size 8 1/2
Large fits women greater than 10 and men 9-up